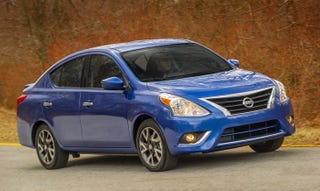 List Includes: CLA250, VW Beetle, Nissan Versa, Honda Crosstour, Scion tC, and Mitsubishi Outlander.
Overall they are pretty spot-on. Regarding the Versa-
It's economical but a bummer to drive. The Versa feels slow, and the interior is noisy and looks cheap.
If CR tells you it is a "bummer to drive" than man...it must really be bad.