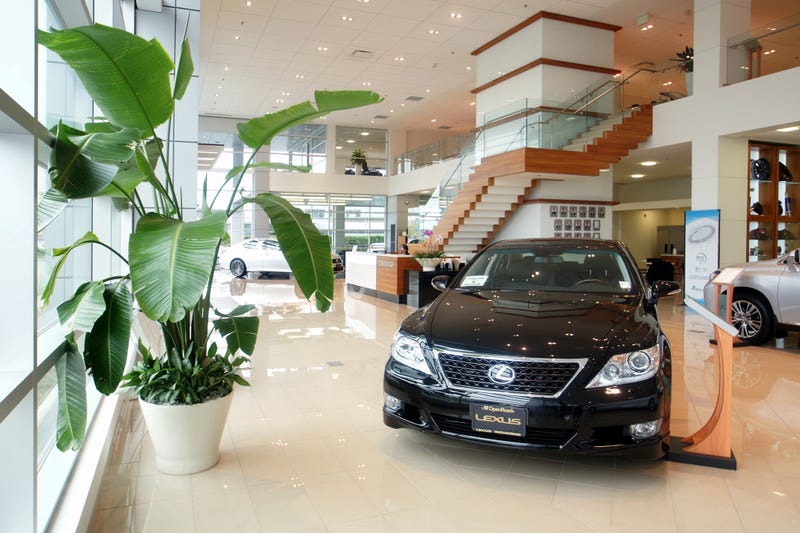 For many buying a car is all-day event. There is the test-driving the negotiating, and the waiting...and more waiting. Some dealerships use this waiting tactic to wear you down so that you will just accept whatever terms they give you in order get the hell out of there. Other dealerships are realizing that a customer that buys a car quickly is more likely to have a positive experience; that is why some stores are trying to accomplish "the elusive 60 minute sale."
From Automotive News-
"Shoppers, especially millennials younger than 30, have been conditioned by visits to Apple Stores and other top retailers to expect a smooth, professional buying experience that respects their time and research preparation, Filan said."

"Slow transactions can cost dealerships money, said Mark Rikess, a sales and process consultant to dealerships. Plodding transactions tie up the best salespeople so they can do, at most, a couple of deals a day during peaks, Rikess said."
Dealerships can only control so many factors when it comes to determining the time of a sale and they should work to find a balance between a pace that works for the dealership but also keeps the customer satisfied. Primarily, there is the issue with test-drives. Normally when you buy something like a computer or a cell-phone you don't need more than a few minutes to decide which one you want. If we are honest most of us have decided which one we will buy before we even enter the store. However, cars are different and despite the fact that most people do not really engage the test-drive process those that do should be given the opportunity to experience the car the best they can and not just a "spin around the block."